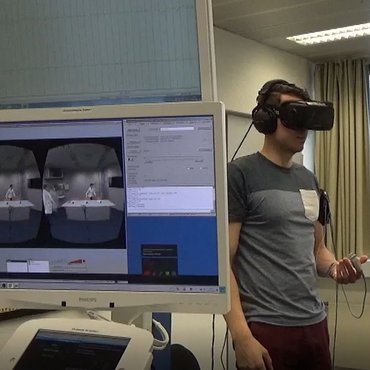 "Psychobiology of Stress" brings together researchers from Faculty I - Psychology and the Research Institute for Psychobiology. The Priority Program is funded by the Research Initiative of Rheinland-Palatinate's Ministry of Science, Further Education and Cultural Affairs. Further information can be found on the ► Homepage of the Research Priority Program.
Current Research Projects
Shape and weight are significant issues to many of those suffering from binge eating disorder (BED). Here we investigate the neural underpinnings using fMRI.
Contact: [→ Gregor Domes]
Fronto-limbic abnormalties in borderline personality disorder patients are investigated using structural and functional MRI
Contact: [→ Gregor Domes]
Why do we respond so differently to psychossocial stress? The project aims at indentifying neural predictors of the individual reactivity to stress.
Contact: [→ Gregor Domes]